Timothy R. Ecklund, PhD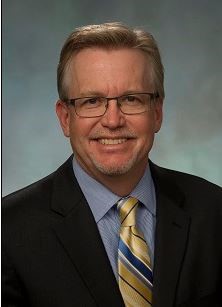 Timothy R. Ecklund, PhD
Specialties

Student Affairs
Tim Ecklund joins Scott Healy & Associates with 37 years of experience in student affairs administration and has significant experience in dean of students, residential life, student auxiliary services, campus life, orientation and first-year programs, student conduct, counseling, health service and Title XI and Clery compliance. Tim has worked at large and midsize public universities as well as a small private liberal arts college. He has been successful building comprehensive student affairs programs and developing learning communities and other high impact programs designed to enhance student development and success.
Tim started his career working in different roles as a residential life professional at Illinois State University, the University of Illinois Urbana-Champaign and the University at Buffalo. Most recently he has served as the Assistant Vice President and Dean of Students and Campus Life at Utica College, the AVP/Dean of Students at Stony Brook University and AVP for Campus Life at SUNY Buffalo State. He is a 2012 recipient of the American College Personnel Association (ACPA) Annuit Coeptis Award for service to the profession of student affairs, the 2016 Outstanding Contribution to the Profession Award by the College Student Personnel Association New York and a 2019 ACPA Diamond Honoree. He has held in several leadership roles in ACPA and NASPA including as ACPA conference general programs co-chair, two terms as the Chair of NASPA Faculty Fellows and currently serves as an ACPA Foundation Board Trustee. Tim has extensive experience teaching graduate students serving as an affiliate assistant professor of higher education at Buffalo State, the University at Buffalo and Stony Brook University. His research agenda includes Native American college student development, creating multicultural change and first-year student success.
Tim earned a B.A from the State University of Geneseo, a M.S. in Student Personnel Administration from Buffalo State and his Ph.D. in Higher Education Administration from the University of Buffalo.