Christopher S. Healy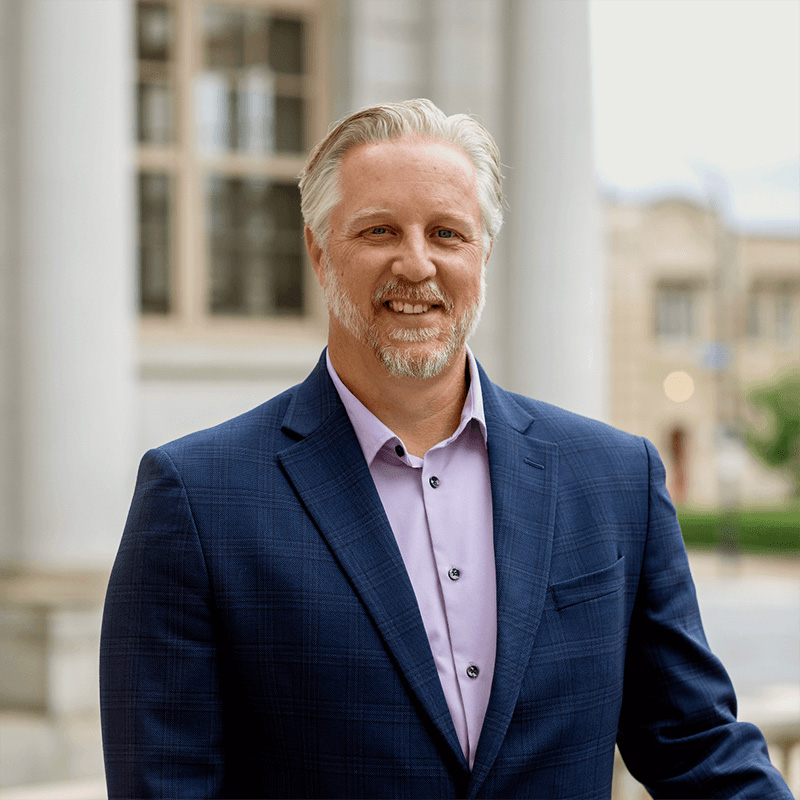 Christopher S. Healy
President
Chris Healy became President of Scott Healy & Associates in 2022. He follows in the footsteps of his father and SH & A's founder, Dr. Scott Healy.
Chris founded the Health Sciences division of SH & A after he joined the firm in 2014, expanding SH & A services beyond Enrollment Management and into the areas of Nursing, Physical Therapy, Occupational Therapy, Physician Assistant, Pharmacy, Nutrition, Psychology, Speech-Language Pathology, Social work, Athletic Training, Kinesiology, Human Genetics and Genetic Counseling, and more. He works extensively on every search the firm handles, helping to manage the process from start to finish.
Before SH & A, Chris was a retail and commercial banker negotiating contracts with both private and public companies. Chris was a hiring authority and charged with recruiting, training, and retaining top-performing employees. He earned numerous awards for his hiring practices, production, and his service to the organizations he partnered with.
Grounded in his experience as a hiring authority throughout his career, Chris approaches his work with clients and candidates with the utmost respect and care. A positive and productive candidate and client experience are at the center of everything Chris does in his work at SH & A.
Chris lives in the Harrisburg, PA, area with his wife and family, and loves to read, cook, and play golf in his free time.