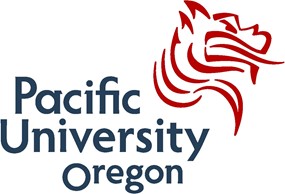 Pacific University Oregon is…
Pacific University Oregon is partnering with Scott Healy & Associates to hire a Director of Clinical Training in the Clinical PsyD Program
Pacific University Oregon, in partnership with the national search firm Scott Healy & Associates, invites applications and nominations for the full-time Director of Clinical Training in the Clinical PsyD Program. The University is seeking an innovative and visionary leader to continue the strong legacy of the School of Graduate Psychology (SGP). The Director reports directly to the Dean for the School of Graduate Psychology, one of eight schools with the College of Health Professions (CHP).
Pacific's College of Health Professions is dedicated to preparing leaders in innovative healthcare for a diverse global community. All of its programs further Pacific's mission: A diverse and sustainable community dedicated to discovery and excellence in teaching, scholarship and practice, Pacific University inspires students to think, care, create, and pursue justice in our world.
Please contact Adam Barrett at adam@scotthealy.com for more info!