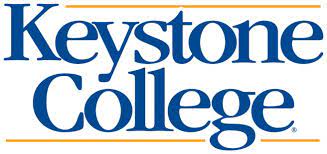 Keystone College is partnering…
Keystone College is partnering with Scott Healy & Associates to hire a new Vice President for Enrollment Management
Keystone College, in partnership with the search firm Scott Healy & Associates, invites applications and nominations for the position of Vice President for Enrollment Management. This newly structured position reports directly to the President of the College. The Vice President serves as a member of the President's cabinet and participates in institution-wide strategic planning and policy development. The Vice President will be responsible for the development, implementation, coordination, and evaluation of the College's strategic enrollment initiatives and outcomes while providing vision and leadership to the College in all areas of enrollment management.
Keystone College is a private liberal arts and sciences college located in La Plume, Pennsylvania, 15 miles west of Scranton. Founded in 1868, Keystone was the first institution of higher education in the region. Building upon this legacy, Keystone provides transformational educational experiences through interdisciplinary and integrated teaching, shared scholarship, internships, and co-curricular opportunities to allow graduates to become engaged citizens who are ready for graduate school and careers.
Please contact Dr. Scott Healy at scott@scotthealy.com for more info!