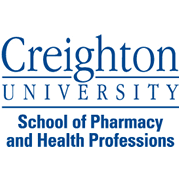 Creighton University is…
Creighton University is partnering with Scott Healy & Associates to hire for the position of Chair of the Department of Physical Therapy for the Omaha program
Creighton University, in partnership with the national search firm Scott Healy & Associates, invites applications for the position of Chair of the Department of Physical Therapy for the Omaha program. Creighton seeks to employ a dynamic and collaborative leader who can build on the strengths of the past while exploring and embracing change for the future. The Department supports 20 core faculty members in a top-10 ranked professional doctoral program located in Omaha, Nebraska. The Nebraska-based Doctor of Physical Therapy (DPT) program supports five accredited clinical residencies, a clinical practice, and diverse research agendas in multiple areas of scholarship, including highly competitive grant-based initiatives.
Creighton is a Catholic and Jesuit comprehensive university located in Omaha, Nebraska that is committed to excellence in its selected undergraduate, graduate and professional programs. Omaha, the largest city in the state of Nebraska, is both a college town and bustling city, with culture and midwestern charm to spare. It exemplifies the feeling of an intimate small-town setting, while offering big-city amenities for all types of interests. Located on the Missouri River (bordering with Iowa), Omaha has seen tremendous growth in recent years and boasts world class restaurants, live music, shopping, and plenty of access to green spaces.
Please contact Danan Tsan at danan@scotthealy.com for more info on this position!