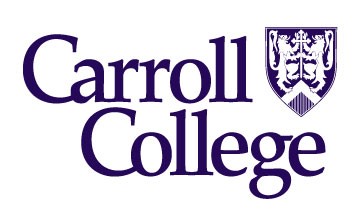 Carroll College is partnering…
Carroll College is partnering with Scott Healy & Associates to hire a Founding Physician Assistant Program Director and Department Chair
Carroll College, in partnership with the national search firm, Scott Healy & Associates, invites applications and nominations for the position of Founding Physician Assistant (PA) Program Director and Department Chair. The program director is a full-time, 12-month faculty and administrative appointment. The program director will report directly to the Senior Vice President for Academic Affairs.
Carroll College is a leading liberal arts college in the American West. Carroll's campus, featuring iconic gothic, Romanesque architecture, rests on 63 acres at the edge of downtown and historic Helena, the capital city of Montana. Helena is a vibrant community with outstanding activities and events for everyone to enjoy, from local theatre productions, to arts festivals, to local shopping in historic downtown, to rodeos or music events. The surrounding beauty of the Rocky Mountains and Montana fosters wonder and awe, giving the perfect backdrop to a worldly education at Carroll. The Carroll campus is also less two miles from access to over 1 million acres of National Forest and recreational opportunities.
Please contact Jamie Marcus at jamiemarcus@scotthealy.com for more info!