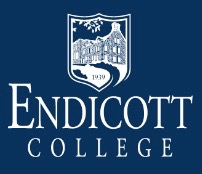 Endicott College is partnering…
Endicott College is partnering with Scott Healy & Associates to hire for the position of Chair of the Family Nurse Practitioner Program
Endicott College, in partnership with the national search firm, Scott Healy & Associates, invites applications and nominations for the position of Chair of the Family Nurse Practitioner Program. With direction from and in collaboration with the Associate Dean of Graduate Nursing, the Chair of the FNP program is responsible for managing all aspects, including the daily operations, of the FNP Program that includes supervision of full-time and adjunct faculty, development of the curriculum, programming, course offerings, program evaluation and accreditation. The Chair of the FNP program will mentor and guide full and part-time faculty and serve as an interface between faculty and the administration. Student enrollment, academic progression, certification pass rates, and retention is the responsibility of the FNP Chair in this full-time, 12-month position.
Founded in 1939 based on the idea that higher education should combine theory with practice, Endicott College is a private coeducational college located in Beverly, Massachusetts that offers associate, bachelor's, master's, and doctoral degrees, plus graduate-level certificates. The Cummings School of Nursing & Health Sciences at Endicott offers an enhanced learning environment that supports professional development. The School offers nursing programs at all academic levels including the Bachelor of Science in Nursing, RN to BSN program, Accelerated Bachelor of Science in Nursing (ABSN), Master of Science in Nursing with concentration areas including global health, family nurse practitioner, nursing administration, and nursing education, as well as the Doctor of Philosophy in Nursing and the Doctor of Nursing Practice. With miles of beautiful coastline, picturesque beaches, and easily accessible public parks offering lots of open space, Beverly, MA, has earned its nickname, "The Garden City." Beverly recreational sites are a captivating and enlightening experience for all visitors, friends, and family alike.
Please contact Erin House at erin@scotthealy.com for more info!